If I could count the amount of times someone asked me what the hardest part of starting a business was, i wouldn't need my business [ I WOULD BE RICH ] ✨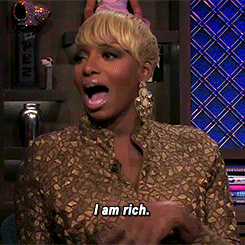 My answer to this question has always been starting, people get so caught up in trying to have their business perfectly aligned before launch and although it would be nice it's just simply not REALISTIC.
" Remember there is no perfect time for anything there is only now "
- Jack Canfield
Everyone wants to be great at something.
No one dreams of being average. ⠀⠀ It's easy to envision yourself accomplishing your goals and celebrating your successes. But it's incredibly difficult to look at the situation through the lens of reality and admit that you won't accomplish your goal for several months, years or decades if you wait until everything is perfectly aligned.
As a result, most people never take the first step because they're too worried about looking good along the way. At some point of time I was one of these people, but look at where my business has taken me! -⠀⠀⠀⠀⠀ Once you accept the fact that you naturally aren't going to be the best at something the first time you try it, you have broken down the boundaries of SHAME & FEAR giving yourself the confidence to DO/Try new things beyond your imagination.
But the most important thing to remember is that you have to start.
If you never start, you'll never finish. It's as simple as that.
-⠀⠀⠀⠀⠀⠀⠀⠀⠀ ✨ B O O K N O W | FELICITEA.NET Like and tag a friend who should see this ⤵️ • USE COUPON CODE : FIRSTTIME for $20 off your first order over $100